Posted on
By Subspace
Posted in Aloha, Boise, Boise Events, exotic cocktails, exotica, fundraiser, hawaiian luau, hula, Idaho, local events, luau, mermaid, Polynesian, polynesian pop, tiki, tiki culture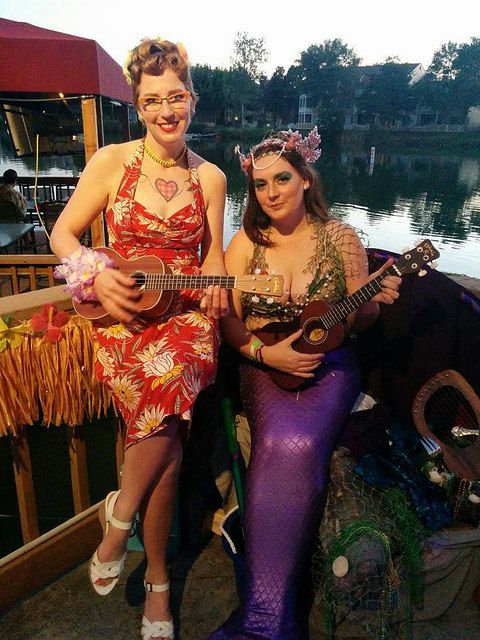 Mauka Kai - A Polynesian Pop Extravaganza to benefit Idaho Rivers United
Mauka /MOW-kah/ (MOW rhymes with pow) Kai /KIE/
On August 20th, 2016, Subspace hosted a tiki party benefit for Idaho Rivers United in the style of retro-tiki revival. Here are a few pics of the festivities.
Hosted by Subspace clothing boutique with additional sponsors Red Betty's Hair House, Mid-Century Homes by Moniker Real Estate, Paint 'n Sip, Chiron Audio LLC, Thirteen Thieves Beard Care Products, Resurrected Tattoo & Piercing, and our venue The Harbor Grill & Event Center.
Thank you for helping us with generous donations to benefit Idaho Rivers United!
Mahalo!
ACTIVITIES & PERFORMANCES:
Car Show (sponsored by Red Betty's Hair House)
Lonesome Larry (courtesy of Idaho Rivers United)
Free Door Prizes (various contributors)
Silent Auction (various contributors)
Costume Contest (sponsored by Retro Hunny)
Dapper Doyle and the Revelry Revue (sponsored by Subspace)
(including Miss Bobbi Pins – Performer)
Iridessa Blossoms
Tiare Polynesian Dance Group (sponsored by Mid-Century Homes by Moniker Real Estate)
Lilian the Mermaid (sponsored by Paint 'n Sip)
Infinitum Arts Collective Fire Dancers
DJ Chiron